Party time
---
Planning a Spectacular Christmas Party
The holiday season is typically filled with large fancy parties, small intimate gatherings, and extravagant dinner parties. Planning your own Christmas party can seem like you're competing with hundreds of other festive events during this time, but by adding special touches to every aspect of your party, its sure to be a success.
Magical Themes
A great party starts with a great theme. You may be thinking that your party theme is a given since it is Christmas time. But take it one step further and you'll end up with a fabulous Christmas party that will be the talk of the town. Some theme ideas include:
- Black tie dinner party
- Winter wonderland
- Sophisticated cocktail party
- Casual fireside party
These party themes are easy to put together and aren't too far from the feel of the season to seem out of place as a Christmas party. People love to get dolled up around this time and so costume parties may be a little out of place. Each of your party themes should tie into all aspects of your party including any decorations, invitations, and even food. Choosing a theme may seem difficult at first but once you get started on planning your party it will make the entire process seem easier.
Sending out party invitations is a great way to get your guests excited about the party. Most people are invited to at least several parties during the holiday season, and invitations can help set your party apart. Your invitations don't need to be too extravagant to make an impression on the recipients. Just be sure to include all pertinent information that your guests will need to know.
Invitations can be sent in a number of ways. While custom made invitations certainly will have the most impact on your guests, you don't want to spend your entire party budget on invitations either. Making your own invitations might seem like a lot of work but it can actually be quite simple. You can download invitation templates from the Internet and create your own personalized invitations that will really wow your guests. You can add color pictures to these templates that will look like a professional created them.
Another invitation option is to send electronic invitations. There are several websites that offer invitations services complete with an online RSVP function that makes it easy to check who is coming to the party. You can add festive music and animation to your invitations. Guests will love getting these creative invites in their inbox. Make sure that you contact guests via telephone if they haven't responded by your RSVP date. Some people don't check their email often.
Party Decorations
Your house is probably already decorated for the Christmas season with a beautiful tree, garland, and other festive embellishments. Some people don't put their trees and decorations up until later in December, but if you're having a party you should have everything up by then. Guests love to check out how you've decorated your tree and it puts them in an eggnog kind of mood.
If you're having a theme party you may want to put up a few extra decorations. For instance, a winter wonderland theme might include some silver snowflakes hanging from the ceiling as well as sparkles and confetti placed on the tables. This adds a little bit of magic to your party space and guests will love the extra effort you have gone to.
To Dress Up or Not to Dress Up
Most people love an excuse to get dressed up in fancy cocktail dress or suit. Christmas is the perfect time to have your friends get all dolled up for an evening in. However, you should take your friend's personalities into consideration. Christmas parties don't necessarily have to mean wearing your nicest party dress; a simple fireside eggnog party is just as fun. If you have a fireplace, get a roaring fire going before your guests arrive and hand them a glass of fresh homemade eggnog as they walk through the door. This is a great way to enjoy some time with the people you love.
If you do decide to have guests dress up for your party, be clear about this on your party invitations. Tell your guests whether to wear black tie or a cocktail dress so they know what to arrive in. Make sure your decorations tie into the fancy dress theme with low lighting and little clutter. Serve up cocktails in fancy barware to add to the sophisticated atmosphere.
Culinary Delights
Serving food at your party is a must. Make sure your party food goes along with the theme and the season. Unless you're having a dinner party, entrees aren't necessary. Simple appetizers that guests can either eat with their hands or with one utensil are best. You'll probably have limited seating so you don't want anything too difficult to eat. A fancy cocktail party should have equally fancy appetizers and dips. A casual get together might serve veggie plates, hot seafood dips, and chips. And don't forget the Christmas cookies at any type of party.
You'll probably want to serve some drinks at your party as well. Eggnog is a traditional Christmas drink that is always a favorite. Making your own may take a bit of work but it will taste divine. Serving up some other festive drinks is a good idea as well since many people don't care for eggnog. A fun idea is a peppermint martini complete with a candy cane for garnish. You should also have several non-alcoholic drinks for designated drivers and those who prefer to stay dry.
Your Christmas party will be a success if you focus on the little details such as invitations that many other party planners forgo. Plan your party well in advance and send invitations out approximately one month before the date. This will ensure you've got plenty of time to plan and guests will reserve the day of your party before all the other impromptu parties start popping up. Spread some Christmas cheer and celebrate the season with those close to you.
John Lenaghan writes about party planning and other tips for the Party Ideas 4u website, where he provides valuable tips and advice about Christmas party ideas, birthday party ideas and other party planning topics.
Article Source: http://EzineArticles.com/
---
When searching for party time information there are some useful keyword phrases that should help in your research....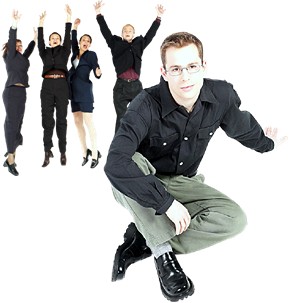 Party time
Costumes, wigs and party ware from Party Time
... products, valentines, fancy dress, party goods, face paint, colour hair spray, facial hair The Party Time Shop provide laughter for every occasion for parties and events. Our wide range of stock ...
Party Time Nuns and Schoolgirls
... BASKET DETAILS Subscribe here for your guide on how to set up a great party or night out Party Time Limited, 35 Cartergate, Newark, Notts, NG24 1UA. Tel: 01636 611669 Email: info@thepartytimeshop.co ...
Tailored Time Party Time - ensuring that your party gets swinging with ...
... Great parties don't just happen - they are planned down to every last detail. Our Party Time Team have a wealth of ideas and solutions that, over the years, have seen us rise to any occasion! Our ...
Party Time!
Party Supplies, Party Products And Party Decorations To Get The Party ...
... party noise. P arty poppers, horns, maracas... Let everyone know it's party time Birthday Party Birthday party decorations to get the party on. Birthday ...
Party Time Leicester Ltd - suppliers of party products, indoor and ...
Party time leicester is a supplier of party products for birthdays, weddings, or any occasion. They stock indoor and outdoor fireworks for all types of events. Leicester Wedding reception decorations ...
::| Party Time Online... Your One Stop Party Solution...!
The New Party - It's Time for Change
... is it that the three main parties in Britain today inspire so little enthusiasm? Join the New Party discussion forum Sign-up for New Party email alerts THE NEW ...
UK Chocolate Fountain hire in the UK » The Ultimate Chocolate ...
... fruit Home Page Booking & Contact Us Parties Links The chocolate fountain in action. Chocolate Party Time » UK Chocolate Fountain hire "Greetings Adam Just a note to thank you so much for your contribution ...
Party Time
Bouncy Castle Hire ...
---
---
DISCLAIMER - Please note that all articles on this web site does not constitute professional advice. All articles are intended to provide a general view of many topical subjects from a variety of sources. We are not responsible for the content or any sponsored links that you may choose to visit from this web site. We suggest you to consult a solicitor and your doctor for advice relevant to you own situation before making any important decisions. The author is not an expert in any given field. By printing, downloading, or using you agree to our full terms. Below is a summary of some of the terms. If you do not agree to the full terms, do not use the information. We are only publishers of this material, not authors. Information may have errors or be outdated. Some information is from historical sources or represents opinions of the author. It is for research purposes only. The information is "AS IS", "WITH ALL FAULTS". User assumes all risk of use, damage, or injury. You agree that we have no liability for any damages. We are not liable for any consequential, incidental, indirect, or special damages. You indemnify us for claims caused by you.