Construction and building
---
Construction Loan Basics
It might not be too big of an exaggeration to say that the construction loan is one of the more daunting aspects of building your custom home. Before we started our project, I had nightmares about trying to pay two full mortgages at the same time (our existing mortgage and the construction loan), and I didn't see how it was at all possible. However, the reality ended up much more reasonable than I dared hope.
COLLATERAL: Many – but not all – mortgage companies require you to own your land first before you apply for the construction loan. That way, if the borrower defaults, the bank has a way to recoup their investment. Some banks will let you roll in the land purchase with the construction loan, but you may have to pay a premium.
TIMING: Your standard construction loan will be based on the one year plan. It's perfectly reasonable to expect to finish within a year, unless you are building a handcrafted log home. The good news is that you aren't obligated for the full construction loan amount from day one. You only have to pay interest for the amount of money you actually borrow from each draw. So you won't really be carrying the full mortgage until the end of construction, at which point you will roll the construction loan over to a conventional mortgage.
BUDGETING: Before you apply for the construction loan, you must get all your quotes in order. Banks are not happy about increasing the amount of money you ask for. Be sure to account for all the sub-contractors (plumbers, masons, electricians, excavators, landscapers), the well and septic, the windows and roof, the painters, and even the grass seed. Your mortgage representative will expect you to have a handle on all your financial needs (see my article BREAKING DOWN THE BUDGET OF YOUR LOG HOME for more specifics). If some of these expenses will be out of pocket, it wouldn't hurt to include them in your construction loan request anyway, so you have a cost overrun buffer. And get more than one quote if possible, then use the highest quote in the construction loan request. If you go with the lower quoted job, you'll have another buffer in your favor.
Before the mortgage company agrees on the loan, they will require a copy of the floor plan, permits, and survey. Then they will send out an appraiser who will inspect your property and determine whether your project will appraise for the amount of money they are committing to. Luckily, more and more banks are giving log homes a fair appraisal, but it helps to choose a company that specializes in log homes or your market value may come in too low.
DRAWS: When you've itemized your anticipated expenses, you can share this with your mortgage rep., who will then ask you how you would like to break down the disbursements (or "draws" as we commonly know them). This will be your decision (with a little hand-holding). At first, you might want to schedule a couple dozen draws, until you realize that there is a service charge attached to every draw. For instance, every time the bank releases a draw, you have to notify them a few days in advance. The bank sends out an inspector to verify that the promised work was performed. Then they order a Title Search to verify that you haven't had any liens put on your property since the last draw (this costs about $125 each time).
This leads us to the next issue that pertains especially to building a log home. Normally, banks release a draw after the work has been completed. However, log home manufacturers require COD when the logs are delivered (or ideally the day before). Historically this had been a bone of contention between the banks and manufacturers, until certain banks took the lead and set up accounts directly with the log home companies. This expedited the whole process. These direct deposits become draws on your construction loan.
EXAMPLE: In our case, we ordered a total of 11 draws. On settlement of the construction loan, the bank started us with about $38,000 for misc. expenses. We used much of this to bridge the gap between draws (the contractors want to get paid regularly). There was a draw for the Log Kit deposit. There was a draw for our Superior Walls precast foundation (another direct deposit). Another draw paid for the COD log delivery; another draw paid for the window delivery.
Then things got more tricky, because the next draw covered the well and septic, which had to be completed first. Once the log walls were raised another draw came, another when the "weathered-in shell" was complete, and another draw when the mechanicals were installed. The last draw came at the end of the project, but the bank wouldn't release the money until we had stained the house and planted grass seed. They wanted to make sure the house was ready for sale.
With luck, you won't be delayed by weather or on-site errors, which could derail your whole plan. However, if you don't have some extra money set aside, your contractors might quit working until they get paid, knowing full well that you won't get paid until the work is finished. Coffee and donuts help to keep relations smooth, but nothing works like cash.
And remember: if by some miracle you don't use all the money you requested in the construction loan, you can always give the rest back. So don't cut corners. Estimate high, spend less, and you just might have enough left over for that luxury item you always wanted.
About the author: Mercedes Hayes is a Hiawatha Log Home dealer and also a Realtor in New Jersey and Pennsylvania. She designed her own log home which was featured in the 2004 Floor Plan Guide of Log Home Living magazine. You can learn more about log homes by visiting http://www.JerseyLogHomes.com
Article Source: http://EzineArticles.com/
---
When searching for building construction information there are some useful keyword phrases that should help in your research....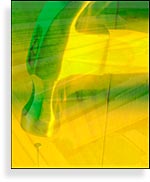 Welcome to the Building and Construction Microsite
... Import and export advice Link To This Website Send Feedback Download the Building and Construction brochure Visit the brochure download area Press Release: Building Better Business for Britain The British ...
Construction Plus: knowledge for construction
... at the needs of distinct sectors of the industry such as architects, building contractors and engineers - include Construction News Plus, AJ Specification, Careers In Construction and several others. ...
Building design, services and construction products directory
Building design, services and construction products directory. Building, design, services, construction, products Building design, services and construction products directory. Building Design and ...
Construction Books Direct - books and contracts on architecture ...
... Books Direct supply books and contracts on architecture, surveying, estimating, building and all aspects of construction construction books,construction,books,building,building books,contracts ...
Building and Construction Authority
Building & Construction Businesses For Sale - Business Sale Report
Building and construction businesses for sale throughout the UK (United Kingdom). Now expanded to include businesses for sale opportunities throughout Europe - mainly Ireland, France, Germany, Spain ...
ufindus.com - Building And Construction
... Home | Customer Area | Feedback | Get on UFindUs for Free | Tv Ads | Terms | Sitemap | Category: Building And Construction Welcome to the UFindUs Building and Construction directory. We have a vast selection of ...
Building And Construction - A1Source
... Building And Construction Home Page Building And Construction Building And Construction SEARCH TOOLS Company Finder Business Type: Business Name: Location: SEARCH THE INTERNET Enter search term Home 'N' Dry ...
Shepherd Building Group: commercial construction, engineering services ...
... construction, engineering services, property development Shepherd Building Group - a leading organisation in commercial construction, engineering services and property development. Shepherd ...
Dorset building and construction company - restoration, conversion and ...
... Contractors. Castle Building & Construction Ltd, Unit 6 Hounsell Building, North Mills Trading Estate, Bridport, Dorset DT6 3BE Tel ...
---
---
DISCLAIMER - Please note that all articles on this web site does not constitute professional advice. All articles are intended to provide a general view of many topical subjects from a variety of sources. We are not responsible for the content or any sponsored links that you may choose to visit from this web site. We suggest you to consult a solicitor and your doctor for advice relevant to you own situation before making any important decisions. The author is not an expert in any given field. By printing, downloading, or using you agree to our full terms. Below is a summary of some of the terms. If you do not agree to the full terms, do not use the information. We are only publishers of this material, not authors. Information may have errors or be outdated. Some information is from historical sources or represents opinions of the author. It is for research purposes only. The information is "AS IS", "WITH ALL FAULTS". User assumes all risk of use, damage, or injury. You agree that we have no liability for any damages. We are not liable for any consequential, incidental, indirect, or special damages. You indemnify us for claims caused by you.