Cheap mobile phones
---
Don't Get Caught Out by the Mobile Phone Matrix Scams
By Mike Ralph
Please read the article and leave a comment with your thoughts or experiences.
The mobile phone matrix scam has fast become one of the largest growing scams on the internet at the moment and is abundant on many of the internet auction sites, these mobile phone scams offer mobiles for as little as £20. This sounds very enticing and people readily sign up, however the majority of the members never actually see the promised goods.
How do they work?
The definition given by trading standards (of a matrix scheme) in their report into current scams sums it up very nicely :
Consumers who buy the product become members of a waiting list to receive their chosen 'free gift'. The matrix works by sending the person at the top of the list their 'free gift' only after a prescribed number of new recruits has signed up – the prescribed number varies according to the choice of 'free gift' but can be as great as 100. Once the 'free gift' has been sent, the remaining members each move up one place on the waiting list. The person who has moved to the top then has to wait until the prescribed number of new recruits has signed up again in order to receive their 'free gift'. Although it is not compulsory for members to sign up new recruits, they are encouraged to do so in order to move themselves up the waiting list faster. This has led to some members placing misleading adverts on internet auction sites offering the 'opportunity to buy a mobile phone for £20', in order to seek new recruits.
So basically the early members are paid out only when sufficient new members have joined under them, the maths behind this are absolutely staggering. I have used a simple example of a scheme that operates on a ten tier matrix with an entry price of £20 and a gadget price of £150.
Member #1 pays: they are, "the member to get the mobile phone "
Member #2 pays: Scammers Fund is £40.
Member #3 pays: Scammers Fund is £60.
Member #4 pays: Scammers Fund is £80.
Member #5 pays: Scammers Fund is £100.
Member #6 pays: Scammers Fund is £120.
Member #7 pays: Scammers Fund is £140.
Member #8 pays: Scammers Fund is £160.
Member #9 pays: Scammers Fund is £180.
Member #10 pays: Scammers Fund is £200.
Once the member count reaches 10 member #1 'cycles' and receives their gift, so the mobile phone matrix website makes £50 (£200 scammers fund - £150 cost of gadget). Member #2 then moves into prime position and the process starts over again. When member #2 'cycles', the website will make another £50 and another 10 members will have had to have joined.
Using that example, the figures seem quite good, however the majority of these mobile phone scam sites offer mobiles worth £300-£600 and as such they need to increase the tiers (or the entry price) so as to cover thier costs and make money. If they operated a 100 tier scheme then the 100th member would need another 1000 to have joined before they see their gadget! Some sites have been found to be operating 1000 or 10000 tier systems!
Here today, gone tomorrow!
The mobile phone matrix scheme, like all pyramid selling schemes, eventually gets to a point where it is unable to attract sufficient numbers of new members. It then collapses and those still waiting for their gadget are left holding the can as they cannot move forward without new members. What tends to happen now is that the people held in the tiers of the matrix try to promote the scheme further through the use of websites, forums and the auction sites and this further compounds the problem and just lines the scammers pockets further.
Remember, these mobile phone matrix sites only make their main money in the beginning as people join, once this starts to dry up the scammers move onto other things leaving the lists to collapse. Also it is key to remember that most of these scammers never actually send the goods even if you get to 'cycle' and the majority of names and claims made by the sites are all fake.
Final thoughts
Please remember that these mobile phone matrix schemes are ILLEGAL, if you see one on a site or an auction site then please report it to trading standards (for singular websites) and also report it to the auction sites (most have rules regarding these sites).
The simple way not to get taken for a ride is not to get involved in the mobile phone matrix's in the first place.
I will sum it up in one statement when dealing with mobile phone matrix schemes :
If the deal sounds to good to be true, THEN IT IS
Article written by Mike webmaster at Must Have Mobile Phones and can be reproduced freely provided that the article is not changed and author details are included.
Must Have Mobile Phones - the one stop resource for all things mobile phone.
Article Source: http://EzineArticles.com/
---
When searching for cheap mobile phones information there are some useful keyword phrases that should help in your research....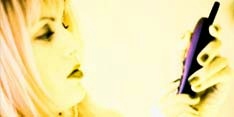 Cheap Mobile Phones - Orange, O2, 3, T-Mobile & Vodafone mobile phones
... 3 megapixel camera and MP3/MPEG4 player. From Free on Vodafone © Copyright 2004 Cheap Mobile Phones
cheap mobile phones UK, best mobile phone deals
... cheap mobile phones, UK, nokia, free sim cards, cheapest mobile, phones, mobiles Cheap mobile phones UK are independent suppliers of cheap mobile phones to consumers in the UK. Looking for the best ...
Cheap mobile phones ®Carphone Warehouse
... companies, offers, shops, deals The Carphone Warehouse is the largest mobile communications retailer selling cheap mobiles phones, accessories and contracts from all the major suppliers and providers ...
Cheap Mobile Phones, mobile phones for cheap, cheapest mobile phones
Unbeatable prices on all mobile phones, Contracts, pay as you go mobiles, ringtones, logos and accessories. Suppliers of Nokia, Ericsson mobiles, Motorola, [ Mobile phones UK ], and Sony phones on ...
Mobile Phones from Cheap.co.uk
Cheap.co.uk brings you all the best mobile phones information you need online cheap.co.uk, cheap, mobile phones : 3G : compare mobile phones : contract phone : data cables : free sms : logos : mobile ...
Cheap uk Insurance, Travel, Shopping, Finance and Mobile Phones UK
... flights Shopping clothing , jewelry , household , fashion , kids toys , electrical Mobile mobile phones , ringtones , logos , cheap mobiles , pop ringtones Entertainment CD's , DVD's , computer games , videos , hifi , ...
Mobile Phone Contracts | Cheap Mobile Phones | UK mobile phone shop
Cheap mobile phones, order cheap mobile phone contract deals, Uk mobile phone shop Cheap mobile phones, get Cheap mobile phone contract deals, Uk mobile phone shop, Nokia, Siemans, Sony Ericcson phones ...
Cheap UK Mobile Phones - Sitemap Page
... nokia sony ericsson motorola samsung mobile phones accessories vodafone Mobile Phone UK Cheap UK Mobile Phones - A UK directory of mobile phone shops, dealers, accessories, ringtones and logos as well ...
Cheap T-Mobile Phones
... Cheap T-Mobile Phones, T-Mobile phone, T Mobile phones, TMobile phones, mobile phone shop Cheap T-Mobile Phones from an online only Mobile Phone Shop Cheap Mobile Phones Upgrade Migration Corporate ...
Cheap BT Mobile Phones
... Cheap BT Mobile Phones, BT Mobile phone, BT phones, BT Mobiles, mobile phone shop Cheap BT Mobile Phones from an online only Mobile Phone Shop Cheap Mobile Phones Upgrade Migration Corporate Accessories ...
---
---
DISCLAIMER - Please note that all articles on this web site does not constitute professional advice. All articles are intended to provide a general view of many topical subjects from a variety of sources. We are not responsible for the content or any sponsored links that you may choose to visit from this web site. We suggest you to consult a solicitor and your doctor for advice relevant to you own situation before making any important decisions. The author is not an expert in any given field. By printing, downloading, or using you agree to our full terms. Below is a summary of some of the terms. If you do not agree to the full terms, do not use the information. We are only publishers of this material, not authors. Information may have errors or be outdated. Some information is from historical sources or represents opinions of the author. It is for research purposes only. The information is "AS IS", "WITH ALL FAULTS". User assumes all risk of use, damage, or injury. You agree that we have no liability for any damages. We are not liable for any consequential, incidental, indirect, or special damages. You indemnify us for claims caused by you.