The great outdoors
---
Camping and Outdoor Activities: Get Involved with Nature
Camping mixed with outdoor activity is a great way to get ourselves involved with nature. National Parks can provide an excellent backdrop for some of your outdoor activities. Activities such as hiking, fishing, cycling, horseback riding, white water rafting and kayaking, skiing, rock climbing and mountaineering are just a few of the sports you might want to include on your camping adventure
It's important when traveling to bring along the proper clothing. Always include some rain and windwear, a fleece jacket is also a good idea. A first aid kit and plenty of drinking water should always be available. Of course if you are planning on doing any outdoor activities in the winter you will need more clothing etc. Bring along your bicycles and hiking boots if you have them. Usually equipment rentals will be available for activities you don't generally do
Whatever outdoor activity you decide on pursuing, it's always a great idea to do a little research. Most of the National Parks you will be visiting have excellent web sites that you can look into and see what sort of hiking trails and activities are available. Information such as popular points of interest in the parks will also be available in travel books and park brochures. Depending on where you will be staying you can also research the area you will be visiting for information on bicycle rentals, kayak rentals and lessons, and boating. There will be different outfitters available in the area that may offer excursions and rentals through the park you are visiting.
One of the most convenient and popular camping activities is hiking trails. For some people a hike can consist of a simple walk around the park, while others prefer a much lengthier hike. Regardless of what sort of hike you will be taking, a little preparation will go a long way in ensuring a comfortable journey. Hiking trails offer highly scenic and incredible views of nature. Hiking is a wonderful way to view nature at its finest, as the parks really are preserving special pieces of our wilderness. Depending on what park you will be hiking, the trails will offer different ranges of difficulty levels. Many trails will lead to scenic vistas as easy hikes, while other hikes may be significantly more challenging and too steep for some.
Always be prepared for the weather when hiking. Carry a daypack with some water, a rain/wind jacket, a fleece/wool jacket or sweater, a first aid kit and some food. Good hiking boots are essential. On some of your hikes it is quite likely you will come across wildlife such as moose, black bears and grizzly bears, big horn sheep and deer. It is a good idea to know what you should and should not do when coming across animals. Parks often will have signs up if animals have been sighted in the campground.
Fishing is a wonderful way to enjoy the sport and see beautiful streams, ocean, lakes and rivers all over the United States. National Parks offer both freshwater and saltwater fishing. Check with the state fishing regulations for exact dates and detailed fishing information, including proper license requirements. Some fishing opportunities will require overnight backcountry use permits. It is always important to respect the park you are fishing in, in order to maintain the quality waters that protect the natural fish populations and food sources for bald eagles, ospreys and otters among others.
Cycling is an excellent and convenient way to explore the national park or area where you are staying. Bringing along bicycles allows you to just get up and go wherever you are. It is important to check beforehand as to where cycling is allowed. Most National Parks only allow biking on the paved and backcountry dirt roads throughout the parks. Most hiking trails do not allow bicycles. Most of your cycling through the parks will be done on the same roads used for cars. For this reason special caution should be used; stay alert and be visible using both head and tail lights along with reflective clothing. Look into the area where you will be camping. There may be trails available specifically for cycling.
Horseback riding might be a fun and exciting option while visiting a national park. Several parks offer gravel roads for horseback riding, certain parks also have horse rentals and guided excursions available. A list of stables and outfitters can be obtained at visitor centers, or checked through travel guides and brochures.
Whitewater rafting is one of the most unique and invigorating ways to visit a parks backcountry. Some of the most incredible National Parks may have river rafting excursions that travel through the park, the river rafting is usually offered by various companies and outfitters. If whitewater rafting sounds a bit too dangerous, perhaps a kayaking excursion through one of the splendid rivers would seem wiser. Imagine kayaking through one of the popular National Parks past geysers, hot spring and mud pots. Kayaking is a wonderful way to explore areas that are untouched by vehicle or foot traffic.
Cross country skiing is another popular way for the entire family to visit and see beautiful winter landscapes. Many parks have several excellent trails available for cross country skiing. Several National Parks will offer novice, intermediate and advanced trails for skiing. Cross country skiing is a wonderful way to experience the parks wilderness during the winter season. Snowshoeing trails may also be available in parks.
The U.S. National Parks offer some of the most incredible rock climbing and mountaineering pursuits in the world. Rock climbing and mountaineering are usually sports reserved for people with a bit of experience. Rock climbing and mountaineering can offer wonderful and different perspectives of the landscapes. Both sports demand having the proper equipment and knowledge for safety reasons. Many National Parks offer established climbing routes that will have a wide range of difficulty levels; usually no permits are needed, unless an overnight stay in backcountry is involved. It is important to check weather conditions beforehand and use caution, never climb alone.
What better way to experience some of the most beautiful scenery in the world than with some fun outdoor activities. The options for outdoor activities are endless. Whether you decide to visit any of the amazing National Parks or choose to go camping in a favorite spot the list is limitless. Many of the activities you might be interested in will be available in the towns near the parks. Various outfitters and companies outside some of the popular National Parks will offer excursions that go into the parks. Whatever activity you decide to enjoy, it is always wise to do a little research to know ahead of time what to expect, always check what the weather conditions will be to avoid any dangerous situations.
Best Camping Supplies is a camping resource site owned and operated by Valerie Giles. It features tents, campers, fishing gear, boats, kayaks and outerwear, making your camping experience enjoyable. Everything for camping enthusiasts at reasonable prices! http://www.best-camping-supplies.com
Article Source: http://EzineArticles.com/
---
When searching for the great outdoors information there are some useful keyword phrases that should help in your research....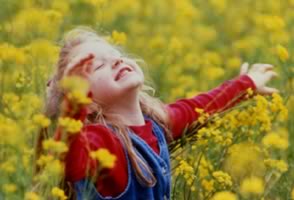 Outdoor pursuits jobs and courses
... systems where you can attain certificates in outdoor pursuits while you are working. Outdoor sports jobs Find jobs in outdoor sports and environmental education. There are instructor jobs with PGL and ...
Outdoor sports jobs
... Advertiser login About Season Workers Contact us About us Awards Know Before You Go Terms of use Outdoor sports jobs - search page Season Workers home > Outdoor sports home > Outdoor sports jobs Step1: What ...
Outdoor & sports - Toys R Us
... In store! DVD Rentals Scratch Busters Disk Recovery Toys R Us Credit Card BT Broadband Home > Outdoor & sports Berchet Intex Little Tikes Smoby Stats Step 2 TP Activity Woodland Bouncy castles & inflatable toys ...
Outdoor Sports - Icebreaker Merino Wool Clothing
... Zealand, icebreaker merino wool clothing, silkbody clothing, macpac, fairydown, online shop Outdoor Sports, New Zealand. We are stockists of the entire range of merino wool sports clothing from ...
Outdoor Sports
... Student Life - Outdoor Sports Cheerleading - Sirens, UHSU The Sirens are Hertfordshire's only University level cheerleading squad. They currently cheer for the Hurricanes (our resident National Champion ...
Outdoor Equipment Outdoor Shop UK @ Sports Warehouse
... compasses, climbing ropes, buoyancy aids, climbing equipment, trekking equipment Outdoor Equipment Shop @ Sports Warehouse. Specialist ranges of Outdoor Equipment from Berghaus, Buffalo, Vango, Keela ...
Sports Equipment Outdoor Equipment Promotional Clothing Shop Sports ...
Sports Equipment and Outdoor Equipment to buy online. Great product ranges. Equipment for almost every pursuit and sport. Full mail order service. Sports Equipment, Outdoor Equipment, Sports Equipment ...
West Coast Outdoor Leisure: sports wear, climbing gear, mountaineering ...
West Coast Outdoor Leisure is Fort William's independent specialist outdoor pursuits store, Fort William Scotland, Scottish, Fort William, west, Coast, Outdoor, outdoor pursuits, Leisure, Fort William ...
Bolton Arena - Sports & Leisure Complex - Outdoor Sports
... sports center, outdoor football, floodlit, horwich Bolton Arena offers an impressive range of outdoor sports and recreation activities. Tennis 6 Outdoor American fast dry clay courts. football A full sized ...
Add URL - link or website here outdoor pursuits & Sports
... of Chilean outdoors sports. (Added: 20-Jul-2002 Hits: 48 Rating: 10.00 Votes: 1) Rate It Outdoor Extreme Sports Equipment - Sports Equipment For Backpacking, Hiking, Camping, Inline Skates, Roller ...
---
---
DISCLAIMER - Please note that all articles on this web site does not constitute professional advice. All articles are intended to provide a general view of many topical subjects from a variety of sources. We are not responsible for the content or any sponsored links that you may choose to visit from this web site. We suggest you to consult a solicitor and your doctor for advice relevant to you own situation before making any important decisions. The author is not an expert in any given field. By printing, downloading, or using you agree to our full terms. Below is a summary of some of the terms. If you do not agree to the full terms, do not use the information. We are only publishers of this material, not authors. Information may have errors or be outdated. Some information is from historical sources or represents opinions of the author. It is for research purposes only. The information is "AS IS", "WITH ALL FAULTS". User assumes all risk of use, damage, or injury. You agree that we have no liability for any damages. We are not liable for any consequential, incidental, indirect, or special damages. You indemnify us for claims caused by you.