Cheap New Car
---
The Smart Girls' Guide to Buying a Car
By Sophie Evans
Buying a new car, or a car that's new to you, can be a minefield. Women are traditionally vulnerable to con men when buying cars, taking their cars for a service or anything else related to motoring for that matter. Although we'd like to think that times have changed, and in the most part they have, there are still car sales people waiting for an innocent looking female to trot through the door. This applies to men too, so don't be offended! At CoverGirl Car Insurance we want you to get the best deal, cheap insurance and above all a great car. So, we've compiled a concise guide to what can be one of the most expensive purchases you'll have to make.
The first thing you will need to do is decide whether you want a new or used car. You probably have a make and model in mind already, so it's best to do as much research into the car as possible. You can look in trade guides and on the internet to get some ideas about the production and engineering of your desired car. If you go to the dealer armed with this information then you will know what to look for and will know about any parts of the car that are particularly expensive to replace. Whilst doing your research you could also look out for any common problems with your car. For example certain vehicles have notoriously bad electrics and you could be left having to pay a large bill to have them repaired.
So what's the best bet, new or used?
Buying a new car
Buying a new car gives you the peace of mind that your car hasn't been rescued from an accident and 'cut and shut' (more about this later). Plus you don't have to worry about service history and recurring problems.
If you decide to buy a new car then you have three options. You can either buy from dealership, from a broker or by personal import from Europe. There are pros and cons to each option so you should look carefully at each to decide what's best for you. The benefits and pitfalls of each are as follows:
Dealership: Many dealers offer cheap finance schemes with frequent special offers, you can take the car for a test drive and you also may be able trade in your existing car. This is often a more expensive option so it's worth looking around.
Broker: It is often cheaper to buy through a broker and relatively easy to organise. You may not be able trade your car in.
Personal imports from Europe: Cheaper in the majority of cases. However this is not the easiest way to buy a car. You'll have to put in quite a bit of work.
What to check when you collect your car We advise that you check your new car over before you drive off the forecourt. There are a few key things to check:
• That you've got a copy of the dealers pre-delivery inspection form
• Check that all lights, electrics, sound systems, alarms, door locks and windscreen wipers work
• Check for any scratches and check that there is no damage to the interior
• Check you've got the spare tyre and any tools that are supposed to come with the car
• Make sure you've got the manual and service book
Buying a used car
When you buy a used car there are a few more pitfalls to look out for but you can bag yourself a bargain if you look in the right place. It can also be great fun deciding whether you want a sexy classic like an Alfa Romeo Spider or a bargain run-around like a Ford Ka. Whether you chose to buy from a dealer or from the private market you'll need see the history of the car. This is really important. You can either buy from a franchised dealer, a used car dealer or privately. Here are some of the pros of buying from each:
Franchised dealer: One of the safest places to buy a car. You'll get a great choice from a franchise. You can get used or nearly new cars. A franchised dealership also might know the entire history of the car. They will also provide you with a warranty, so if anything goes wrong you can take it back and they will fix it.
Used car dealer: They will usually have checked that there is no bad history or outstanding finance. Most dealers have an excellent reputation but you should exercise some caution and again, do your own research about the type of car you've chosen. You will usually get at least a 3 month warranty from a used car dealer. But check to see what it covers. Service items like tyres, exhausts and brake pads are not usually covered.
Private purchase: Best place for an excellent bargain. This is the riskiest way to buy a car as the car could have been involved in an accident, and might not belong to the seller. You should ask to meet at the sellers' home or work and ask the following questions:
1. Is it your car?
2. Has the car ever been in an accident?
3. Can I have a signed receipt?
'Cut and shut', counterfeit parts, car ringing and clocking
Unfortunately there are many unscrupulous people out there wanting to make a buck out of the innocent car buyer. Some of the tactics undertaken by an unethical minority leave drivers with dangerous, illegal and unreliable cars. Many cars are stolen and sold on or taken from accidents and patched up to look like new. The following are some ploys that con men use to cheat the buyer:
'Cut and Shut'
This is when two cars are taken from a scrap yard after write off accidents and welded together. This is extremely dangerous and potentially difficult to spot. Look for mismatched panels, traces of paint on window seals and door handles, mismatched upholstery and signs of serious repair work. It is very difficult to spot a cut and shut but it's worth a closer inspection in case the person who carried out the work has cut corners.
Counterfeit parts
These are fraudulent copies of genuine manufacturer branded components. They are intended to deceive motorists and can be incredibly realistic. They are however not intended to be safe. Their makers don't care about the potential safety threat to future drivers. They have started to make fake brake pads, discs and steering linkages. All of these could cause fatal accidents if they go wrong. You probably won't have the opportunity to check parts before they are fitted to your new car, but it is something you should be aware of when buying a second hand vehicle.
'Car ringing'
This is where a stolen car has its identification number changed. The vehicle identification number is taken from vehicles that have been written off in an accident. By forging these details thieves can pass off stolen cars as the genuine article to innocent car buyers. Once you've paid for a 'ringer', it's too late. It does not belong to you and if it is traced it will be returned to the original owner, so you will lose out considerably. You can look out for this by checking all documents to see if they look forged. If there is little or no paperwork you should also be suspicious.
'Car clocking'
This is when the car's odometer is reduced to make it look as if the car has not done as many miles as it has. This makes cars look more valuable than they are. If the mileage of a car looks suspiciously low you should look for other tell tale signs such as wear and tear to the pedal rubbers and seats.
All of the above are seriously detrimental to the buyer and will leave you with a stolen, dangerous or faulty vehicle. If you have any doubts it is advisable to get an independent vehicle inspector to check the car before you buy it. This will avoid any potential fraud and will eliminate the risk to you.
Good luck!
Buying a car should be fun. You could end up with the car of your dreams - if you follow our guide. It really is worth checking for any discrepancies before you make the purchase. There are many ways to check the history and safety of the car so it's easy to do and worth it in the long term.
Once you've bought your car you'll need to insure it. Visit CoverGirl Car Insurance www.covergirlcarinsurance.co.uk 0800 195 48 52 to get car insurance exclusively for women.
Editorial notes: CoverGirl provide cheap car insurance for women. Great value quotes are available online at www.covergirlcarinsurance.co.uk
By Sophie Evans
CoverGirl Car Insurance http://www.covergirlcarinsurance.co.uk
0800 195 48 52
Article Source: http://EzineArticles.com/
---
When searching for cheap new car information there are some useful keyword phrases that should help in your research....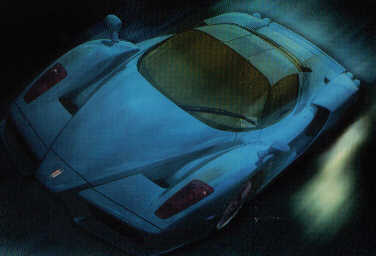 Cheap Car Hire New Zealand - Book Car Rental in New Zealand
Book cheap car hire in New Zealand securely online. Compare the top car rental providers in New Zealand to find the best deal on car hire in New Zealand. car hire New Zealand, car hire in New Zealand ...
Cheap Car Hire New Jersey - Book Car Rental in New Jersey
Book cheap car hire in New Jersey securely online. Compare the top car rental providers in New Jersey to find the best deal on car hire in New Jersey. car hire New Jersey, car hire in New Jersey, cheap ...
Broadspeed New Car Discount, Buy New Car UK, Cheap New Cars UK, New ...
... New Car Import, UK Discount New Car Prices, Discounted New Cars, New Car Prices, New Car Deals, New Car Dealers, Cheap New Car Loan, New Car Finance New car deals, Buy cheap new cars, cheapest new car ...
Cheap Car Hire New Brunswick - Book Car Rental in New Brunswick
Book cheap car hire in New Brunswick securely online. Compare the top car rental providers in New Brunswick to find the best deal on car hire in New Brunswick. car hire New Brunswick, car hire in New ...
UK New Car Discount Prices, New Car Cheap Sales Deals, Buy New Cars ...
Cheap new car deals, save #1000s on new cars, discount sales on new car prices, buy a new car from UK Car Discount, online new car quote and new car finance application cheap new car, buy a new car, uk ...
... Full Manufacturer's Vehicle Warranty Free Delivery in Mainland UK Search Cars Cheap New Car Deals Cheap New Car Finance Deals Cheap New VW Passat Deals Cheap New Audi Cars Cheap New BMW Cars Cheap New ...
Discounted New New Car Dealer
... mercedes, mg, rover, volvo Buy a new discount car and earn money for your local sports club. cheap new car prices Cheap New Cars Buy a New Car at a Used Car Price Buy cheap new cars You can save thousands ...
Cheap Car Hire New York
Cheap Car Hire in New York, discount worldwide car rentals New York New York cheap bargain discount car hire rental Holiday Autos Suncars Autos Abroad Avis Europacar Budget Hertz Cheap car hire New ...
Reserve your cheap car hire today at Cheap-car-rental.com!
... car rental,cheap car hire,cheapest Book your cheap car hire today at Cheap-Car-Rental.com ! We have ... include : London Florida Orlando Miami New York Las Vegas Paris Madrid Rome. ...
Renault - Cheap new & nearly new Renault cars UK
... Renault commercial vehicles click here Please select a Renault car model to display the latest cheap new car prices. Renault Avantime Renault Clio Renault Espace Renault Grand Espace Renault Grand ...
---
---
DISCLAIMER - Please note that all articles on this web site does not constitute professional advice. All articles are intended to provide a general view of many topical subjects from a variety of sources. We are not responsible for the content or any sponsored links that you may choose to visit from this web site. We suggest you to consult a solicitor and your doctor for advice relevant to you own situation before making any important decisions. The author is not an expert in any given field. By printing, downloading, or using you agree to our full terms. Below is a summary of some of the terms. If you do not agree to the full terms, do not use the information. We are only publishers of this material, not authors. Information may have errors or be outdated. Some information is from historical sources or represents opinions of the author. It is for research purposes only. The information is "AS IS", "WITH ALL FAULTS". User assumes all risk of use, damage, or injury. You agree that we have no liability for any damages. We are not liable for any consequential, incidental, indirect, or special damages. You indemnify us for claims caused by you.